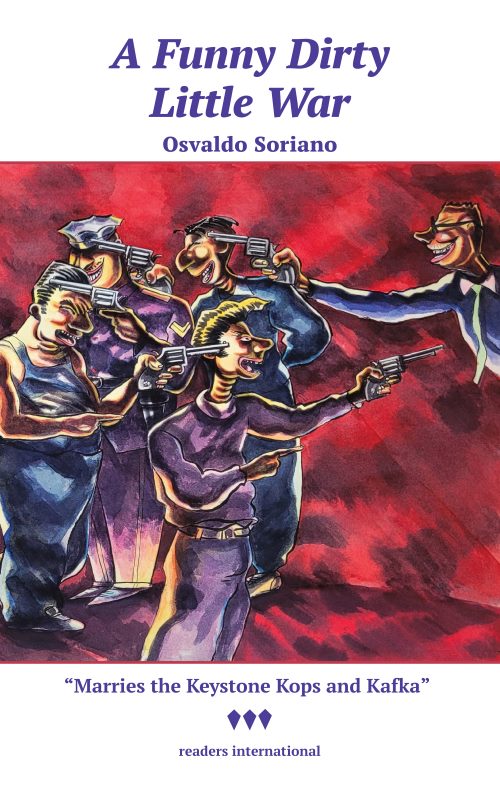 A Funny Dirty Little War
"Marries the Keystone Kops and Kafka." IN THESE TIMES

*"Black humour, dizzying action, crisp, sparkling dialogue…in a completely different line from other Latin American writers" ITALO CALVINO

This classic novel exposes the folly and horror of Argentina's "Dirty War". Osvaldo Soriano brilliantly emphasizes the farce underlying the terror. With Winter Quarters, its companion novel, Soriano builds a harrowing picture of a society in the grip of a bizarre and terrifying struggle. Both novels were best sellers in Argentina after the end of the brutal military dictatorship that ended in 1983, but is back in the news with the election of Pope Francis from Argentina. Cover illustrations by Argentinian Oscar Zarate.